| | |
| --- | --- |
| SPAIN. Epelsa - Mobba issues 2OO1 | 51 |
Coches de época ( 2 ). HISPANO SUIZA T (CASC) /
Vintage cars ( 2 ). HISPANO SUIZA T (CASC)
Date of issue :

July 2001 ( 1st know date of use : 31.07.01, Phil. Service )
47 x 27 mm. - Format type 2

Paper :

Thermal self adhesive - multicoloured

Imprint :

Thermal on black
Imprint varieties :
6 ( Mobba (1) and Epelsa 4 (1), 5 (2), 6 (2) digits )

Values / Set :

1 to 999999 PTS / Set values : 30 - 40 - 75 PTS
( Available printing varieties and values in the date of issue )

Design and Printer :

RCM-FNMT. Real Casa de la Moneda - Fábrica Nacional de Moneda y Timbre

Printing :

50.000.000 of labels

Click on the image to enlarge it
Second issue of the ATM set dedicated to the vintage cars.
The July 14th, 1904 a group of Catalan industrialists headed by Damià Mateu and Francisco Seix found on Barcelona the society called Hispano Suiza de Automóviles Sociedad Anónima( literally ; Hispanic Switzerland cars Company ). The technical Manager was the engineer Mark Birkigt, who previously had designed an automobile for the Spanish car Company La Cuadra, of which they only manufactured 4 units in 1900, and which the precursor of the Hispano Suiza is considered.

Also in 1904 they signed the first contracts, one of them to Francisco Abadal, enthusiastic of these vehicles and that with its sport feats ( as the trip Barcelona - Paris ) contributed to the introduction of the Hispano Suiza at international level.
Also the King of Spain D. Alfonso XIII, great fan of the cars driving, was interested and acquired the model T-45, a competition car developed for civil use and that popularly was known as Alfonso XIII.
Birkigt develops his ideas of "armoured car", that in the future will be the common denominator of the Car Company ; This concept protects the motor underneath closing the chassis, so that the entrance of water or dust is avoided, simultaneously that gives greater rigidity to the assembly.

With the years, the Company reach international prestige and increases the production remarkably ; new models of automobiles, buses, trucks....
Also a Company branch in France is created.
From 1914, with the 1st. World-wide War, the Hispano Suiza centres its activity in the manufacture of motors for aviation.
Until 1936 they follow with the manufacture of vehicles and motors for the aeroplanes Fokker of the Spanish Postal Airlines ; with the Spain Civil War the production stops.
With the Decreto of February 10th, 1940, in that the automotion in Spain was planned, the INI ( Instituto Nacional de Industria / Industry National Institute ) assumes these functions, that will ends with the creation of ENASA ( Empresa Nacional de Autocamiones, S.A. / Truck National Company ) ; the trucks that began to sell under the denomination of Hispano Suiza gave origin finally to the new Company Pegaso.
---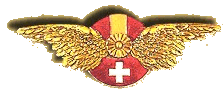 ---
Vintage cars in Spanish philately
---